Chapters 13 – 18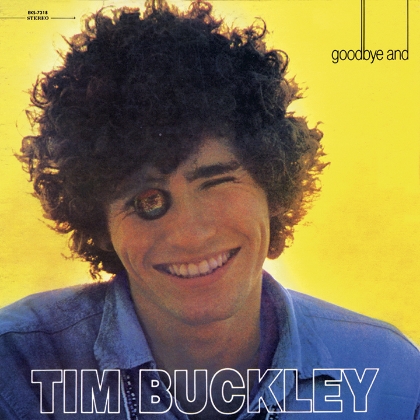 Chapter 13
DAVID ANDERLE: Tim Buckley was already signed when I came to Elektra.
JAC: Herbie Cohen had sent me Tim's demo.
HERB COHEN: One of the great voices of our time. He had a four-octave range, five if he wanted to stretch it. Just brilliant.
ELLEN VOGT: I adored Tim. I had a big crush on him. I used to look out the window to see if he was coming.
PAT FARALLA: A slightly slouching and shy young man, beautiful, hair like a halo, befitting yet another angel. I was in love with this young voice, those words, that torment, that frustration, that poet.
Chapter 14
BILL HARVEY: For the cover [of Strange Days], I didn't want to have to deal with the group, it was too difficult. I talked to them, and they agreed instead on something Fellini-esque, a troupe of strolling players idea. I shot at Sniffen Court, a mews between Lexington and 3rd Avenue, in New York. I gathered people from all over. I went up to this strange residential hotel, on Broadway in the Seventies. Very, very old place. Odd people were there. I was looking for these twin midgets. I knocked on the door and the door opens and I look down and there they are. I came in, and they had all their clothes laid out on the bed. They were as neat as pins, I mean everything was just perfect. They were just sweet people, awfully nice men. "Do you want us to wear this? Or do you want us to wear that?" I got a strong man from the circus. I found an acrobat guy. I got the photographer's assistant to put makeup on and I let him juggle some balls. I took a taxi driver and pulled him out of the cab and said, "For five bucks, will you stand over there and blow a trumpet?" Because he had on this battered old hat and I thought, he's perfect.
Chapter 15
JAC: In October of 1966, when I had a fully mixed first Doors album, I played it for Judy Collins. None of our artists had yet heard it but they were all very curious, and I wondered if Judy would get it. She surprised me with her all-out enthusiasm. Judy understood that The Doors were a new voice for the label.
What I was doing with The Doors was following the music, as I had done all along—from folk to singer-songwriters, to Koerner, Ray & Glover, to the Butterfield Blues Band, to Love, to The Doors
Chapter 16
JUDY JAMES: I had an impression of Barry [Friedman] as a true hippie. In the way that Cass Elliott was a true hippie. They believed in what was going on. They believed in what Timothy Leary was finding out, and didn't yet know the danger of it, that it was only true for five minutes and then you could be lost to the acid experience.
JOHN HAENY: There were [lots of] social experiments at [Barry's] house.
BARRY FRIEDMAN: One time Nico came in with a gun and grabbed some woman that one of the boys was in bed with by the hair and drug her out and made her run down the road, and we finally got the gun away from Nico and said, "Nico, why did you do that?" And she said, "Oh, some men like that."
JACKSON BROWNE: You'd meet all sorts of great people at Barry's house. That's where I met Warren Zevon. I met David Crosby there. He and Stephen Stills and Graham Nash would come over and play their demo.
Chapter 17
JANICE KENNER: Let me just think if I can really recount what happened that evening. OK, here we go. We decided to ply Jac with [marijuana]-filled Cornish hens. There were dancing girls, then there was a bath, and there were women with no clothes on, and Jac was like, "No, I can't, I can't, wait, please, no," and they cajoled him, I swear to God he fought, he was so resistant, but somehow they managed to get him in this tub.
Chapter 18
JAC: To deal with the whole culture of music in the late Sixties, the established record companies, which had always been run by suits, would, out of bafflement with the new scene, hire designated counter-culture types to be ombudsmen between the company and the artist. They were called "company freaks." They were fertile sources of gossip and some gossip was of inestimable value. Our New York company freak was Danny Fields.
STEVE HARRIS: I loved Danny. He would stay out late, and if he had copy due by three o'clock, he would stagger in at two, write this magical stuff and then leave. Nobody else had a Danny Fields working for them.
JANN WENNER: Danny was the hippest guy in New York