Chapters 19 – 24
Chapter 19
JAC: Danny was responsible for bringing us MC5, a revolutionary (in the sense of "overthrow") counter-culture band. I found myself dealing with John Sinclair, chief factotum of the White Panthers.
DANNY FIELDS: John Sinclair was a friend of friends of mine, and my friends persuaded me to go out to Detroit and have a look at MC5. I had started to assume A&R duties. So out I went. I stayed in Sinclair's house, in the commune.
JAC: Danny had immaculate taste for the arcane and he knew I'd go for it, so his commitment to Sinclair was in the bag before I knew what he had been up to. But I was intrigued by how the MC5 maneuvered their music to drive their politics, like a loudspeaker assault on the established order: Who is on the inside, who is on the ramparts?—a rock and roll equivalent of storming the battlements.
Chapter 20
STEVE HARRIS: One time [Iggy Stooge] was working at Max's Kansas City, and at the end of the gig, it must have been about three in the morning, he says, "Where are you going?" I said, "Home." I lived on East 82nd. He says, "Well, I'm going to see this girl I know on Park Avenue in the 70s." I said, "Well, I'll drop you off."
Iggy was appearing on stage in a diaper, and he had cut himself up unmercifully, he was bleeding like crazy, and you'd think that he would change to go to Park Avenue and 72nd. But no. My attitude was, this is rock and roll—if Iggy Stooge wants to see some chick on Park Avenue in a diaper, bleeding from the waist up, that's his prerogative, he's the artist. He got out of the cab and said, "Come on up with me, have a drink." So there's this really lovely Park Avenue apartment building. The doorman's in full regalia. Iggy asks for this girl. The doorman is looking at him like he is absolutely out of his mind. "Who shall I say is calling?" Iggy says, "Tell her Iggy's here." And she says, "Send him up." All the way up, the elevator operator's looking at Iggy in his diaper, bleeding. We get there and it's this magnificent apartment, just like you see in the movies, and a girl answers in a negligee, slinky, a tall Lauren Bacall-looking woman. We had a couple of drinks, then I left, and Iggy stayed. The next day he called me at the office: "I can't work tonight, I had thirty-two stitches this morning."
Chapter 21
MARK ABRAMSON: I was very interested in alternative lifestyles, the idea of the Woodstock nation, talking it up a lot. There were enough of us who were thinking of that, and we met. I did an introduction: "Why don't we live communally? We went around the room, and everybody had an entirely different idea of what they wanted to do. Including, "I don't want to belong to any kind of group," or "I don't want to do anything," from "We should be politically active, support Chavez's grape strike," to "Let's go away and buy four hundred acres and make our whole commitment." Totally chaotic, and I'm pissed, because I had a very specific idea in mind. So we decide to have another meeting, just for the people who are interested in alternative lifestyles, so we can be focused. It's in Judy Collins's living room on West End Avenue, packed, there's got to be thirty people in the room, most of them people I've never seen before.
Chapter 22
KEITH HOLZMAN: I negotiated our lease for our offices at the new Gulf & Western building.
We watched the building go up literally from the point they excavated. We spent a quarter of a million to design and furnish over ten thousand square feet of open space.
The elevator doors had Elektra logos covering the entire door. Every time the elevator stopped on our floor, the occupants knew we were there. In the reception area we had slide projectors with a little controller, projecting scenes of Elektra artists and events. For our lighting we made reflectors from record stampers that we got from our pressing plant, sixty to eighty of them, running along the entire hallway in the front part of the building.
Chapter 23
JAC: The day before signing [the sale of Elektra to Warner], I called all the staff into the Elektra conference room to tell them what was happening. I spoke for about five minutes, then took questions for another forty-five. I called the key artists personally and most caught my enthusiasm, or at least said they did.
Finally, I divided $1,000,000, pre-tax, among those who had phantom stock options and were required to tender their "shares," and Bill Harvey, Mel Posner, Russ Miller and the others who have served. I made out thirty-two checks in all. When the word got out about this million-dollar distribution—the fact of it and the size of it—I was regarded by some in the business as a saint, and by most entertainment-business lawyers as just plain crazy.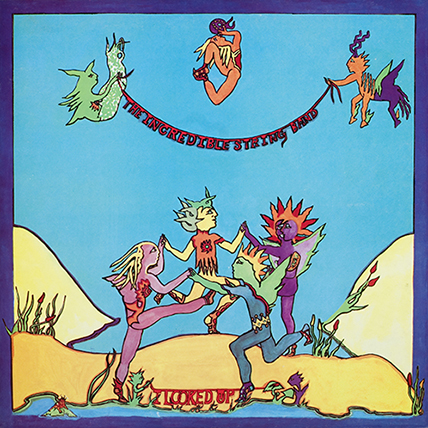 Chapter 24
JAC: I told Bill Harvey I wanted a place north of the city, about an hour's commute, and would he keep his eyes open? A few days later Bill said, "I think I've found something that would be perfect for you, in South Salem, just a few miles east of the thruway." I made arrangements to see it the very next weekend.
The land was forty-six glorious rolling acres with a driveway that ran a quarter mile from the main road to the house. The house itself was a barn, built in the latter part of the eighteenth century, dismantled and reassembled, turned inside out so that the weathered wood gave the interior a stunning patina of antiquity. It was wonderful and livable. I bought it for $250,000, money from the sale. Ellen christened it 'Tranquility Base,' after the Apollo astronauts' first landing zone on the moon.
ELLEN SANDER: In the center of the living area we put a water bed and a hammock. My [office] room looked out over the pool. It was set into this beautifully manicured lawn. We kept it heated in the winter, there would be snow on the ground, the pool would be steaming, and ducks would be floating on the water.